How Does The Mazda MX-5 RF's Roof work?
May 14 2018, Centennial Mazda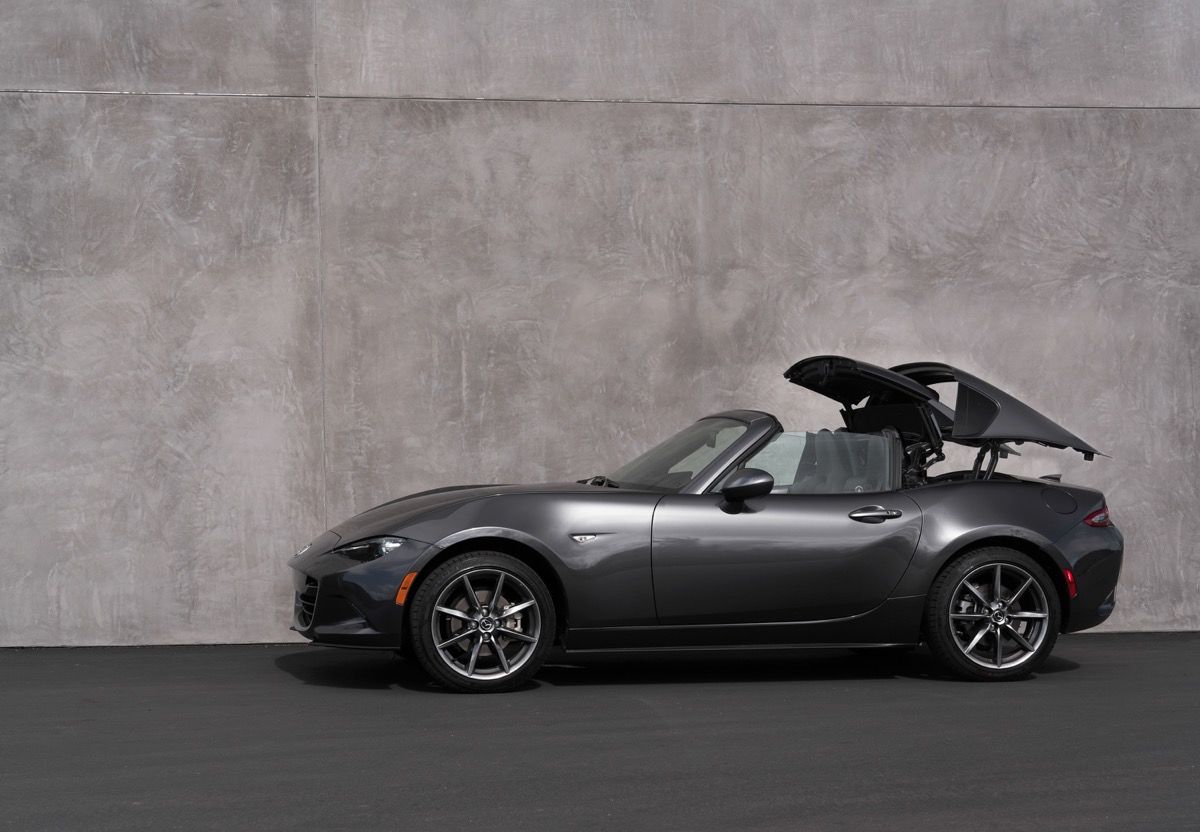 It's mid-May. Prime convertible season. The sun's out. The birds are singing. The beach will soon be calling. The sports cars and motorcycles and antique automobiles you hadn't seen since last fall are coming out of hibernation.
Nobody ever said the Mazda Miata had to be a summer-only car, but for those who want another layer of insulation and security, Mazda introduced a PRHT (power retractable hardtop) version of the third-generation NC Miata in 2007. When the all-new fourth-gen ND Miata was unveiled for the 2016 model year, Mazda reverted to a soft-top-only lineup.
But not for long. While the regular MX-5 Miata's soft top is delightfully easy to flip and fold while seated in the cockpit, the 2017 model year brought about a new hardtop version of the Miata. The MX-5 RF, for retractable fastback, is highly stylish up ordown and basically turns the Miata into two different kinds of sports cars: a topless roadster on the one hand; a hardtop coupe on the other.
The RF's top itself is an engineering wonder, a seemingly simplistic rendering of what must surely be some very complicated mechanics. So, how does it work?
Watch and learn.