Mazda Canada Set New Sales RecordsWith CX-3, CX-5, And CX-9 In 2018
January 11 2019, Centennial Mazda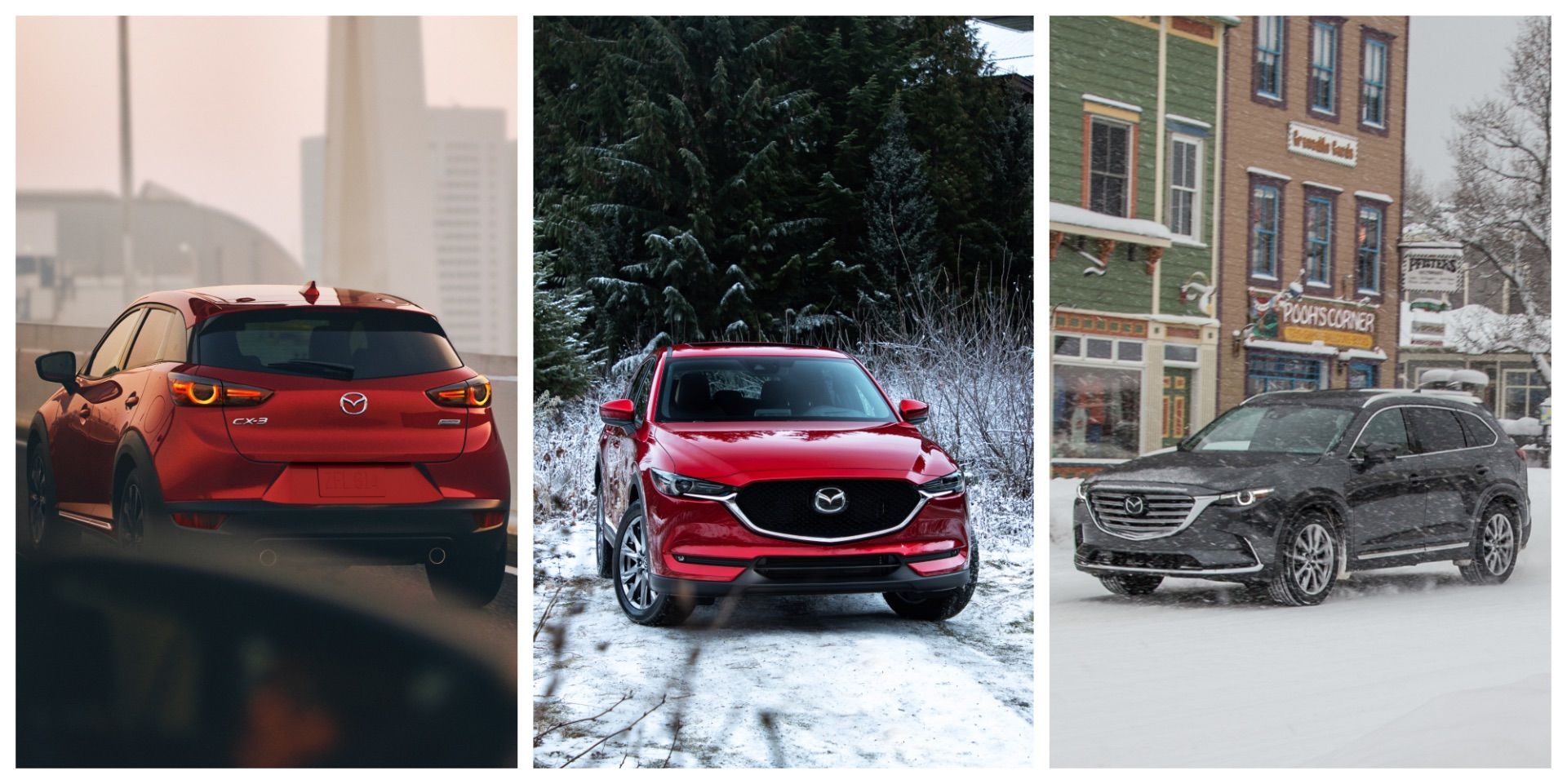 Mazda Canada's successful 2018 campaign was capped off by record sales of all three of the company's utility vehicles: CX-3, CX-5, and CX-9.
In total, Mazda sold 43,404 CX crossovers across Canada in 2018, an 8% increase compared with the year before. That's a notable achievement given the fact that, across the industry, automobile sales decreased in 2018. The popularity of Mazda's stylish crossover trio bucks the trend.
For the CX-3, demand jumped 14% as the entry-level Mazda crossover produced nearly one-third of the trio's volume. Canadians love the CX-3's exciting dynamics - too many small crossovers are underpowered and become eerily reminiscent of subcompacts from the past. The CX-3 is sharp, nimble, and highly engaging. Plus, unlike the front-wheel-drive-only Toyota C-HR, the Mazda CX-3 can be equipped with i-ACTIV all-wheel drive, a brilliantly proactive system that constantly monitors the road and the vehicle to engage all four wheels. Since going on sale in 2015, CX-3 sales have increased rapidly in three consecutive years.
The Mazda CX-9 is the company's flagship, a highly luxurious, powerful, three-row SUV with arguably the most stylish exterior in its segment. CX-9 volume jumped 11% in 2018, year-over-year, and has jumped 284% since 2015. 2018 was the first time in the model's history that more than 4,000 CX-9s were sold.
At the core of the Mazda lineup sits the CX-5. Prior to a huge 2019 update that brings with it a new Signature top-spec trim and a new turbocharged engine from the CX-9, CX-5 sales took off yet again, just as CX-5 sales always do. 26,587 CX-5s were sold across Canada in 2018, the CX-5's sixth consecutive year of growth.
In total, CX models now generate nearly 60% of all Mazda sales. And while Mazda has historically been linked - and will continue to be linked - to its iconic MX-5 Miata sports car, the brand now sources the bulk of its strength from CX crossovers that adopt their on-road behaviour straight from the brilliant MX-5.
2019 versions of the CX-3, CX-5, and CX-9 are rolling off trucks and into Centennial Mazda's inventory now.