We Liked This 1990 Mazda Miata So Much We Kept It For Ourselves
December 22 2017, Centennial Mazda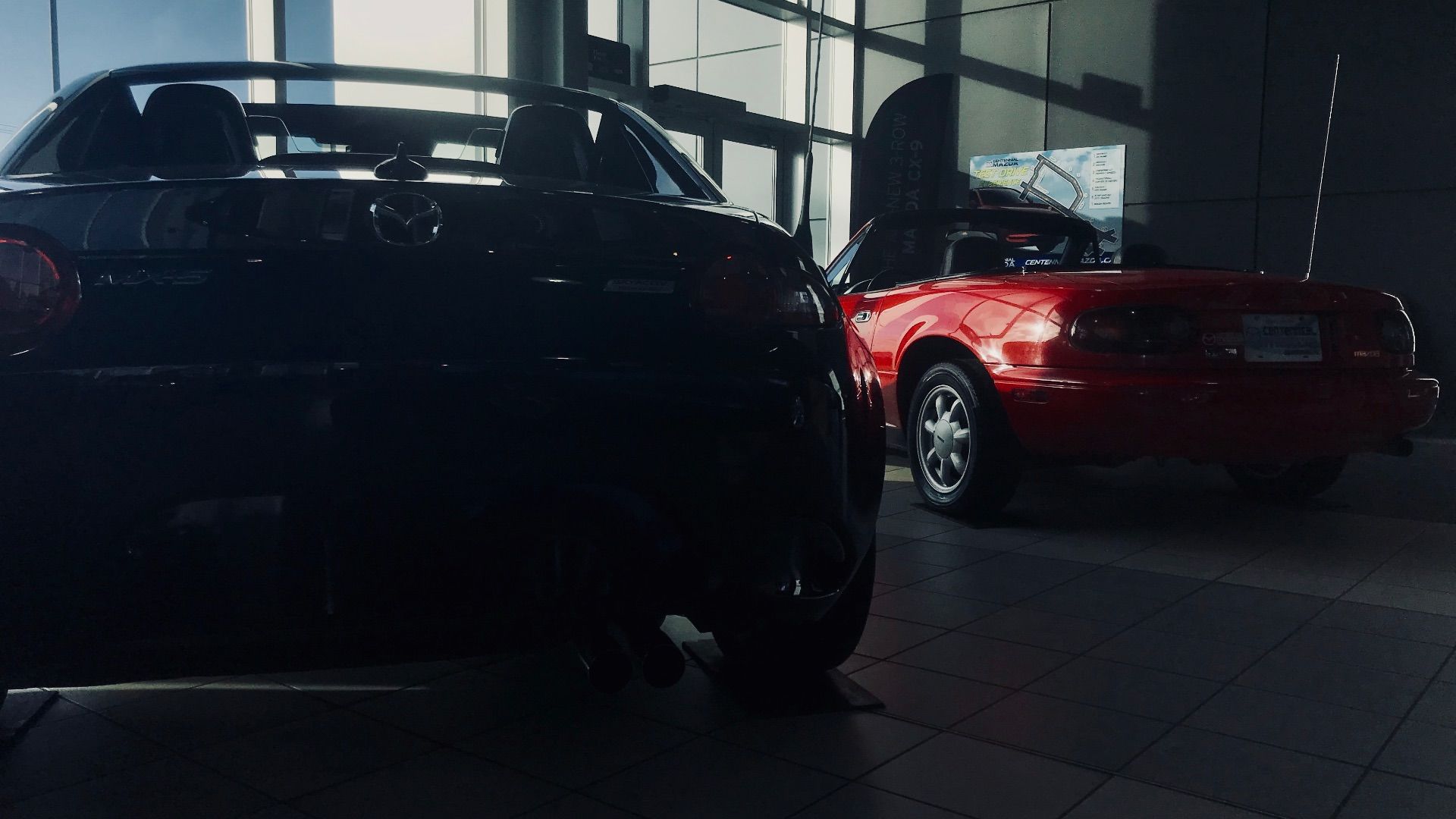 This is our new Mazda Miata. Okay, it's really not newat all. But sitting smack in front of the showroom entrance at Centennial Mazda in Charlottetown is our new Mazda Miata. It's a 1990 model - the first year for the Miata - and when it came in on trade in November, well, we kept it.
In the late 1970s, automotive journalist Bob Hall was asked by Gai Arai and Kenichi Yamamoto where Mazda's product planning department should focus its attention. By the early 1980s, Hall was actually working at Mazda, and development of a car he wanted Arai and Yamamoto to design, a uniquely Japanese take on the classic British sports car, became a major part of Hall's job. The first Miata, codename NA, was unveiled at the Chicago Auto Show in 1989. For the 1990 model year, the first-generation Miata went on sale in Canada.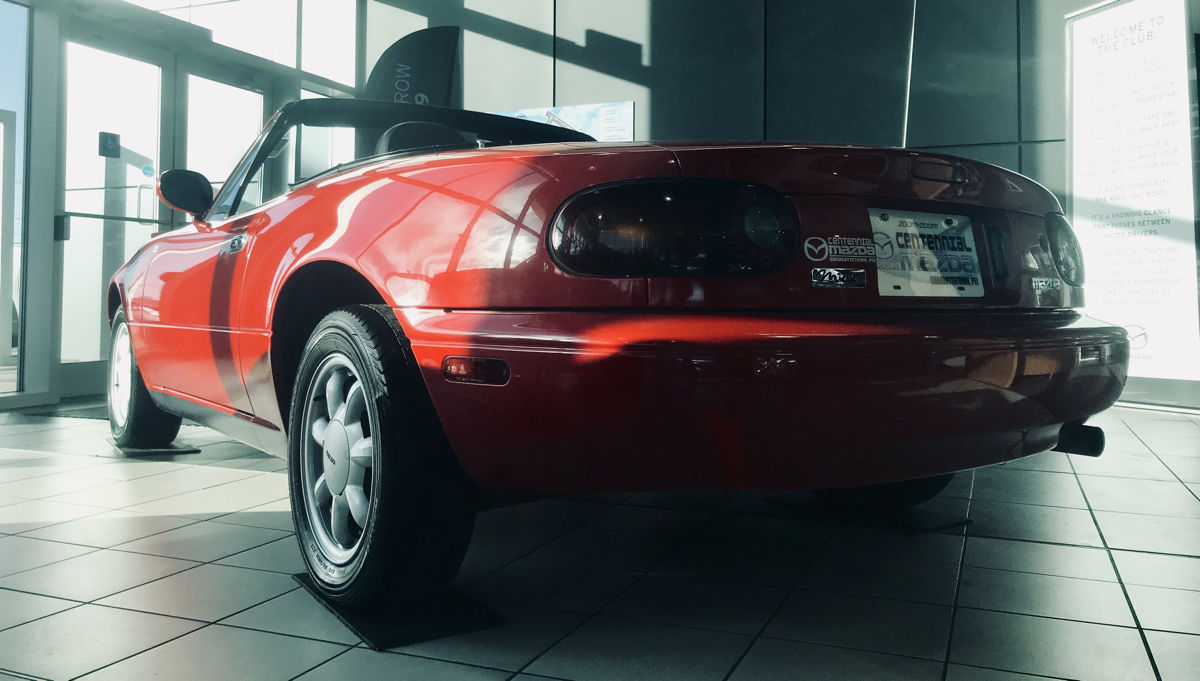 And one of those cars, this Classic Red Mazda Miata, was recently brought in on trade during a special weekend event. Overall condition? Perfect. Paint? Pristine. Interior fabric? Dare we say, it's as good as new.
Every organization, from massive corporations with tens of thousands of employees to newer startups with only a small staff, has a soul. At Apple, think of the first iMac of 1998 as the forerunner to all of the company's current devices. At the heart of the Confederation Centre of the Arts is Anne of Green Gables - The Musical. There's the Big Mac at McDonald's, the quarter chicken dinner at Swiss Chalet, the blizzard at Dairy Queen. At Mazda, the first-generation NA Miata is the very soul of the company. Everything Mazda does stems from the very first Miata.
Given the rare opportunity to showcase the soul of Mazda, we jumped at the chance.