Mazda's i-ACTIV All-Wheel-Drive System Isn't Just Any Ol' All-Wheel-Drive System
December 12 2017, Centennial Mazda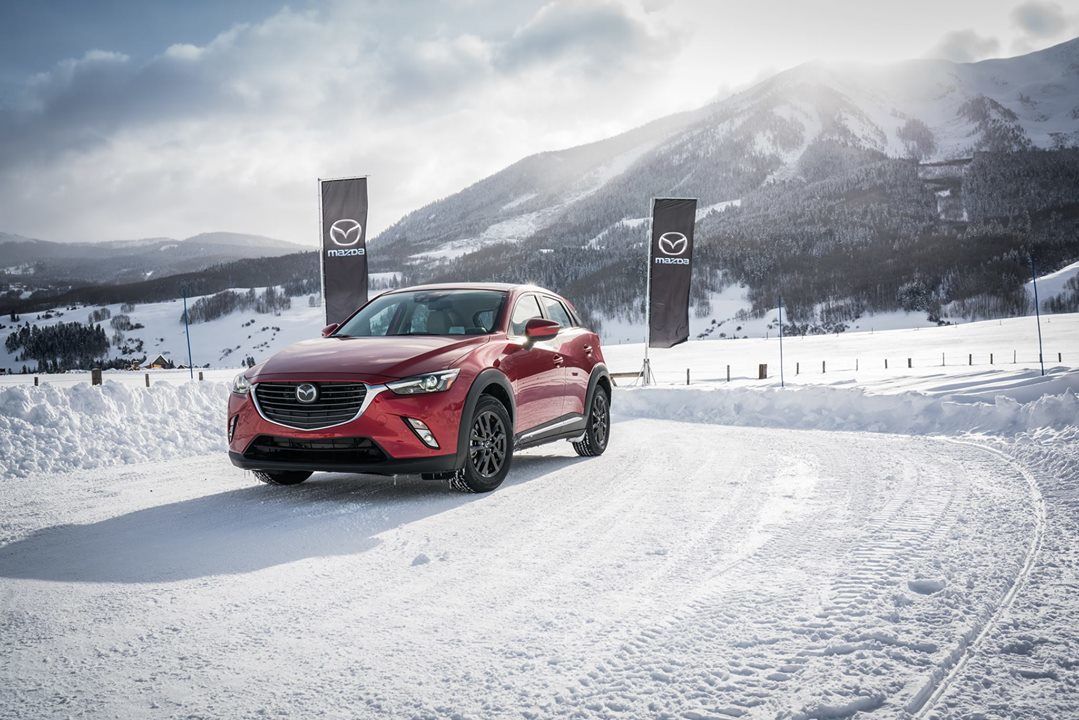 Fast forward through 1980s rally cars to the late-1990s SUV craze to the new millennium's pervasive marketing involving cars wildly drifting through ski resort snowbanks and you'd be forgiven for believing every all-wheel-drive system is created equal.
Every all-wheel-drive system is not created equal.
Now entering its sixth year on the market - and available on the CX-3, CX-5, and CX-9 - Mazda's i-ACTIV all-wheel drive takes traction to the next level.
But can we back up our claim that Mazda's AWD system takes traction to the next level, that i-ACTIV AWD goes above and beyond? As AWD becomes more prevalent, you hear time and time again how one automaker's newfangled system is better because of this or that; how another automaker's AWD technology does this and that and the other thing. How can we at Centennial Mazda prove that i-ACTIV all-wheel drive truly is an exceptional means of getting all of your power to all four wheels?
We can start with facts. Cold. Hard. Facts. After being told by their bosses to develop a new AWD system that would enhance Mazda's core fun-to-drive characteristics, improve efficiency, and maximize actual AWD performance, Mazda's engineers determined to design an AWD system that was predictive, rather than reactive. There are your two key words.
Predictive. Reactive. Reactive, good. Predictive, better.

AWD systems have long been designed to respond to slipping wheels by shifting power to the gripping wheels. Grip is a positive, but wouldn't it be better if the grip was manifested without a delay? Rather than react to slip with grip, Mazda's i-ACTIV AWD employs 27 sensors to read the road 200 times per second. (You read that correctly. 27 sensors. 200 times per second.) Those sensors scan everything from yaw rates to windshield wiper use, from outside temperature to steering angle, from engine speed to transmission selection. The result? i-ACTIV anticipates slip instead of reacting to slip, and seamlessly shuffles up to 50 percent of the power to the rear wheels. Moreover, Mazda's transfer of power occurs with none of the herky-jerk of an AWD system that suddenly senses slipping front wheels and abruptly snaps power back to the rear wheels. When do you notice this most?
Imagine you're paused at a slightly sloped intersection, waiting with your front wheels angled to turn right from Queen Street onto Dorchester Street in downtown Charlottetown. Christmas shoppers are strolling by, the road is only just recently covered in wet snow, you're holding up traffic. The pedestrians cross, your foot depresses the throttle, and...Wait a second. Your front wheels are spinning. OK, don't panic. You keep your foot planted and then you feel the rear wheels engage as all four wheels unite to shove you out of traffic, and you're left wondering why your AWD system didn't know how to instantly behave like an AWD system. Fast forward to the next snowfall. You're at the same intersection, once again waiting for pedestrians to cross the Queen/Dorchester crosswalk. Your wheels are turned, you're conscious of the fact that you're holding up traffic. But this time you're in a Mazda CX-9.
The CX-9's i-ACTIV AWD knows your wheels are turned. i-ACTIV understands that the outside temperature, combined with the active windshield wipers, means the precipitation is snow. Rather than wait to respond to the inevitable slip, the CX-9 turns its awareness of the situation into the engagement of all four wheels in advance. Rather than slip then grip, the CX-9 simply grips. You move ahead, unobstructed by traction-limiting snow; boosted by an AWD system that already knew how to maximize traction.
Why is i-ACTIV's predictive nature such a big deal? After all, it was only going to be a momentary lapse in a danger-free zone at low speeds. Put simply, the momentary lapse that seemed so trivial when perched at a downtown Charlottetown intersection won't always be so trivial. Fortunately, i-ACTIV's ability to navigate a Mazda CX-3 or a Mazda CX-5 or a Mazda CX-9 through such a straightforward, danger-free, low-speed scenario in snowy Charlottetown is the very same ability it displays in far sketchier circumstances.