The 2019 Mazda CX-5 Signature: What Are The Critics Saying?
January 04 2019, Centennial Mazda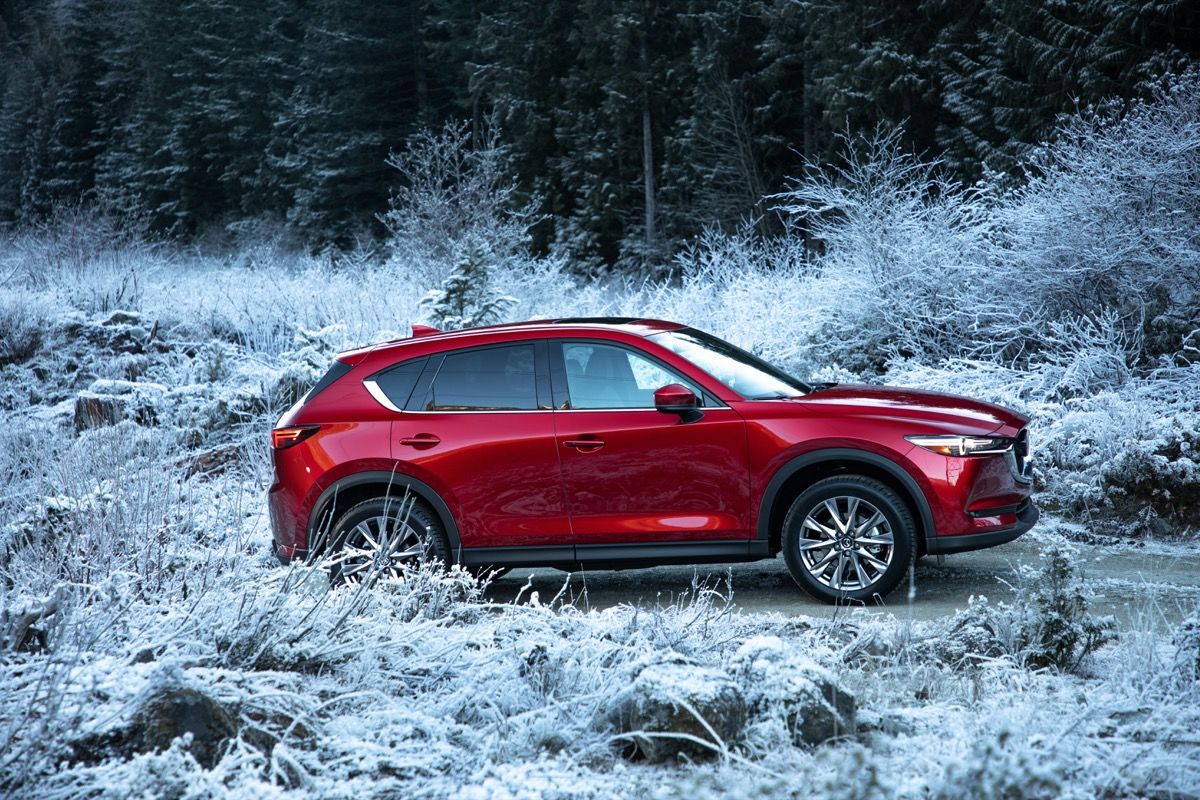 Globally, the Mazda CX-5 is Mazda's most popular vehicle.
You can understand why. Not only is the market shifting towards SUVs and crossovers like the CX-5, but the CX-5 also combines the best Mazda characteristics - a sharply-tuned chassis with driver-focused dynamics - with the ride height, expert all-wheel-drive system, and flexible interior space of an SUV.
Mazda's quest to continuously improve its vehicles results in a revamped CX-5 for 2019. Visibly, it's largely the same handsome vehicle you knew in 2018, but a newly available 2.5-liter turbocharged engine (with 250 horsepower and 310 lb-ft of torque) from the CX-9, G-Vectoring Control Plus, a handful of suspension alterations, Apple CarPlay/Android Auto compatibility, and a new top-spec Signature trim all distinguish the new 2019 model.
Then Mazda invited a wide variety of journalists to Whistler, British Columbia, to experience the 2019 CX-5 Signature in true winter conditions. Here's what 10 critics had to say.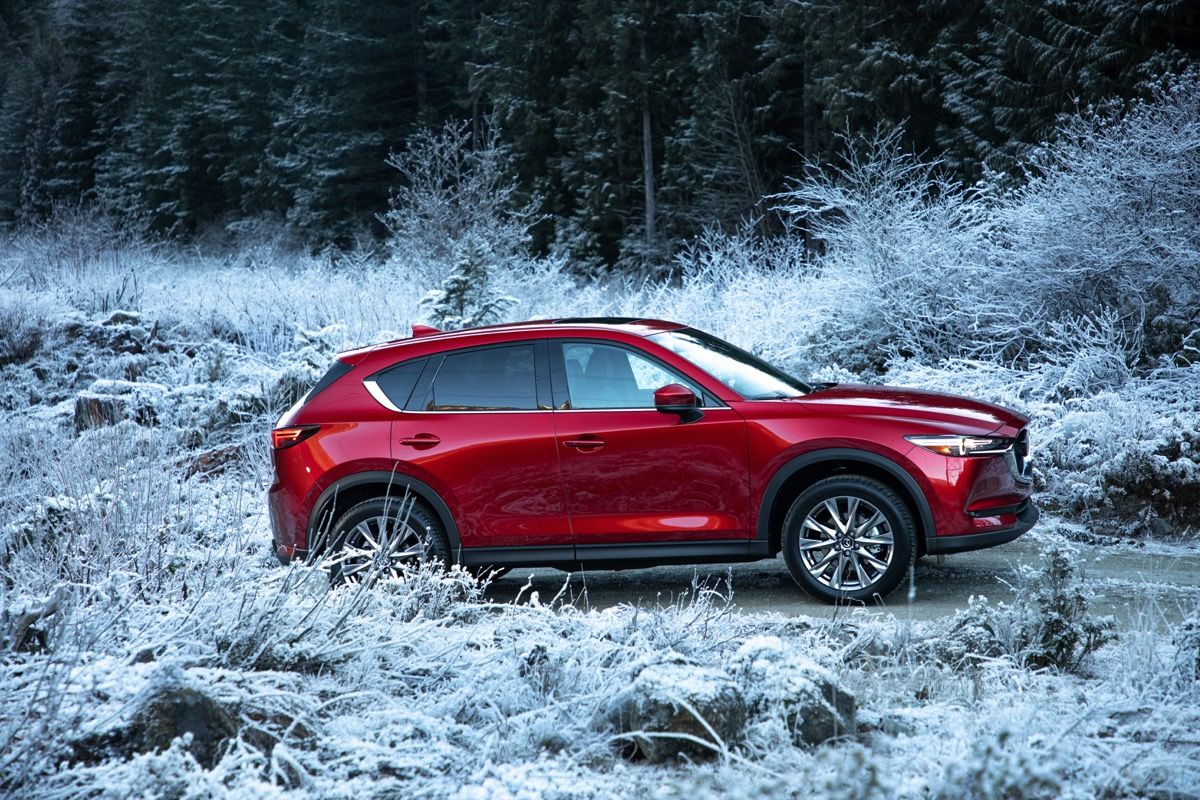 Driving.ca: "More than anything else, the CX-5's steering improvements proved most noteworthy, with excellent weight and feedback to the driver. Indeed, dynamically speaking, an already fun-to-drive crossover is made even better."
Car And Driver: "Ostensibly, this compact crossover competes in a mainstream segment in price and performance. But like many other Mazdas, the CX-5, especially since the second generation debuted for 2017, feels a class above in its execution-one reason why it's been our favorite compact SUV for some time now."
Digital Trends: "The other thing you can forget about is Mazda's predictive i-ACTIV all-wheel-drive. This system has been sharpened and updated to be better than before. Around Whistler, we were variously driving over loose snow, packed snow and ice, and wet pavement. The CX-5 responded to all of it like we were on new pavement in the summertime."
Edmunds: "The CX-5 was already one of our favorite small crossovers, and it's likely that the new turbocharged engine will push it over the top once we bring one to our office for a full evaluation. Run, don't walk, to your local Mazda dealer if you want a near-luxury crossover with real performance chops."
ExtremeTech: "The 2019 Mazda CX-5 stands apart in the crowded field of compact SUVs, those less than 190 inches long and with two rows of seats. It is the most serious mid-price sports sedan (that happens to be an SUV). It's cool enough for people with goatees, fun enough for new dads and moms who still want a performance car, and for mid-life buyers, the CX-5 is the perfect antidote for male menopause. Basically: Buy this car."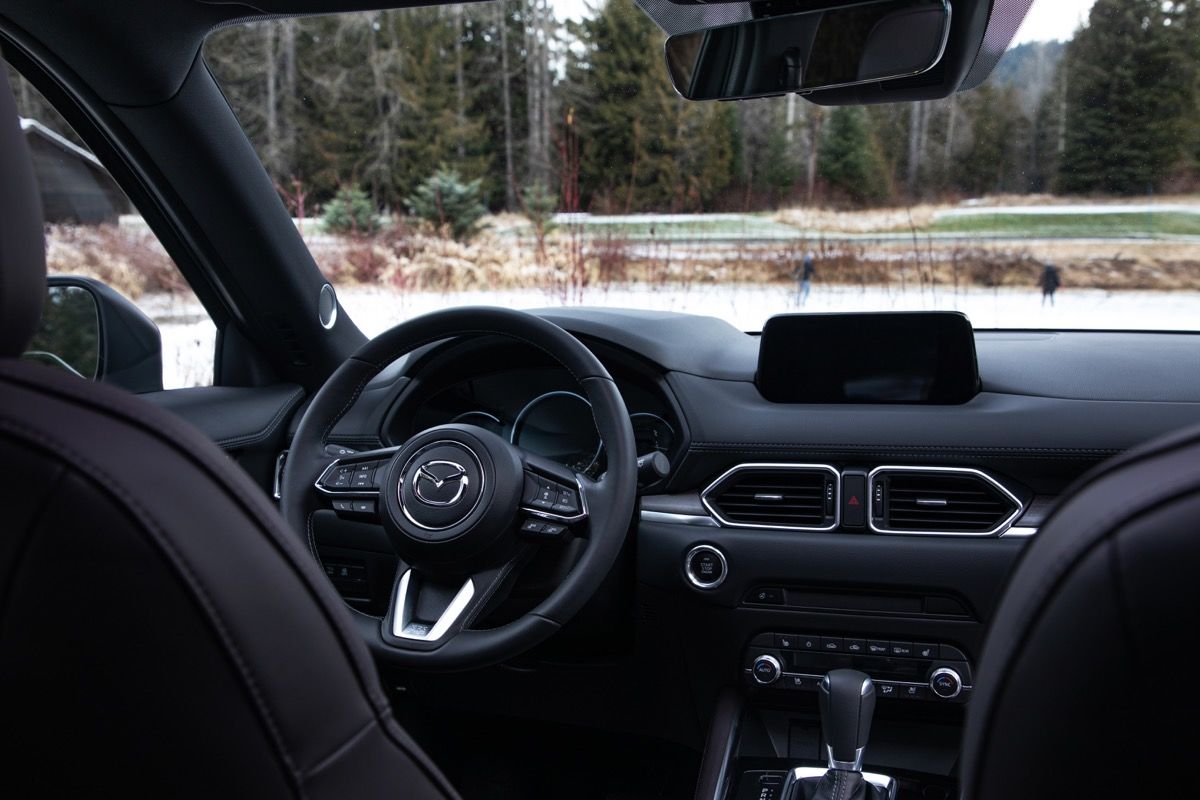 The Globe And Mail: "That said, the Signature trim adds class to what was already one of the classier interiors in the segment. It feels more expensive than it is. "
The Drive: "The slushy mountain roads quickly put the i-Activ all-wheel drive and G-Vectoring Control Plus to work as I entered a long right-hander that crested on a railroad track at about 50 mph; the steering sharpened mid-corner as the differentials figured out where traction was needed, and I was coolly unwinding the wheel and lining up for the next turn before I knew it."
Wheels.ca: "With new class-leading power numbers, new technologies and a new emphasis bridging a top trim shift into premium positioning against worthies like Audi and BMW, the CX-5 refines its relevance for today's customer while promising further refinement for the future."
Kelley Blue Book: "The Signature edition's rich upholstery, genuine wood trim, power-folding mirrors, 19-inch alloy wheels, 360-degree monitor with front and rear parking sensors, and array of safety and infotainment features are likely to please its owners, who will be purchasing what amounts to a vehicle that delivers a sporty and rich feel for not more than the average price of a mainstream compact crossover. "
Auto123: " The company used the opportunity of this model overhaul to modify the geometry in order to reduce body roll when cornering. The function also works on the braking of the outside front wheel, helping improve fluidity. This may appear to be a minor adjustment, but it's one of those elements that earns the CX-5 high marks among those who drive it for a length of time. Its connection to the road surface is solid and exceptional."