What Mazdas Include Adaptive Front-Lighting? And What Is Adaptive Front Lighting?
June 19 2019, Centennial Mazda

DRLs, fogs, hazards, high beams. Xenons, bi-xenons, HIDs, LEDs.
If tires are the most important safety elements on your vehicle, lighting must surely come in a close second place. After all, your vehicle's four tires are the only points at which your vehicle touches the road, and your vehicle's lights both enable you to see what's up ahead and enable others to see you.
This is particularly true in a rural province like Prince Edward Island, where a high percentage of any given route can be completed with no street lights, and where darkness is pervasive for the majority of the day throughout the winter.

Mazda's adaptive front-lighting system is the next step in lighting safety. While it's great to be in a car built strong enough to withstand a collision, it's better to see the object with which you could collide and then avoid it.
Adaptive front-lighting allows you, in Mazda's words, to "see around corners at night."
Superhero powers? Well, yeah, in a sense this is a super power.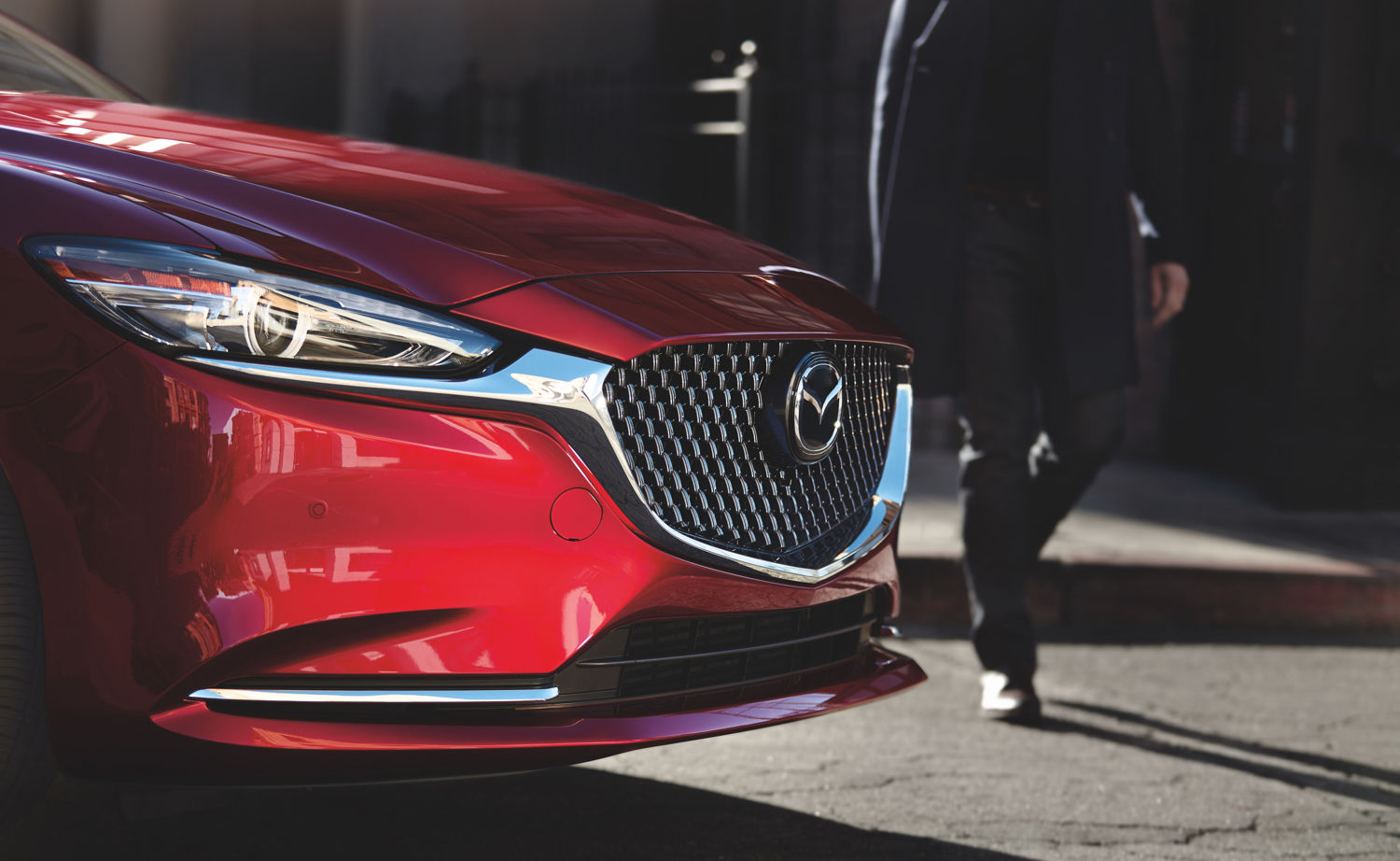 As you turn your steering wheel into the corner, a Mazda with adaptive front-lighting pivots up to 15 degrees in the direction of the corner. Light is essentially thrown into the corner, illuminating the end of a driveway or around a tree-lined turn.
You'll find Mazda's adaptive front-lighting system in the following models.
2019 Mazda 3 GT
2019 Mazda 3 Sport GT
2019 Mazda 6 GT
2019 Mazda 6 Signature
2019 Mazda CX-3 GS with i-ACTIVSENSE
2019 Mazda CX-3 GT
2019 Mazda CX-5 GT
2019 Mazda CX-5 Signature
2019 Mazda CX-9 GT
2019 Mazda CX-9 Signature
2019 Mazda MX-5 GT
2019 Mazda MX-5 RF GT